We're proud that Maxine Johnston was awarded the Terry Hershey Women in Consrevation Award for 2018!
Maxine Johnston, longtime leader of the Big Thicket Association and conservation efforts in East Texas, has recieved the Terry Hershey Women in Conservation Award for 2018, to recognize her critical roles in establishing the Big Thicket National Preserve and for maintaning community enthusiasm over the decades since the 1960s.
In the linked video Maxine is seen participating in a field program to plant 15,000 longleaf pines, just one example of so many activities she has enjoyed. She is described as the most experienced -- for many of us, the most important aspect is her connection to so many conservationists championing preservation of the Big Thicket. Conservationists like Lance Rosier, who helped her find a reverence for the ecology of the Big Thicket, and Ned Fritz, early stalwart supporter for establishment of the preserve, and Congressman Charlie Wilson, the important politician who recognized the importance of preserving rich habitats in his home region. And there were many others over the years of course, all connected by communications originating from Maxine's efforts to keep it all "glued" together.
Thanks!
Thank you Maxine for getting the word out and keeping the word out for protecting the Big Thicket!
Video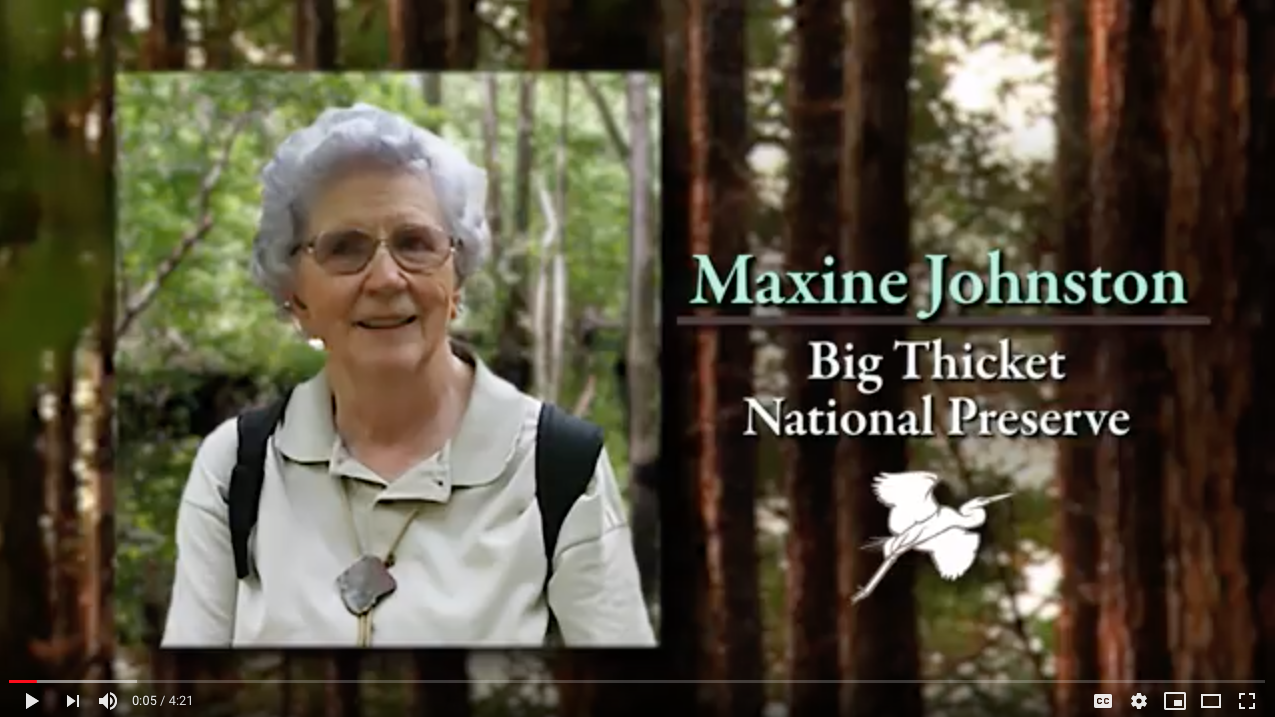 Maxine Johnston for the 2018 Terry Hershey Award