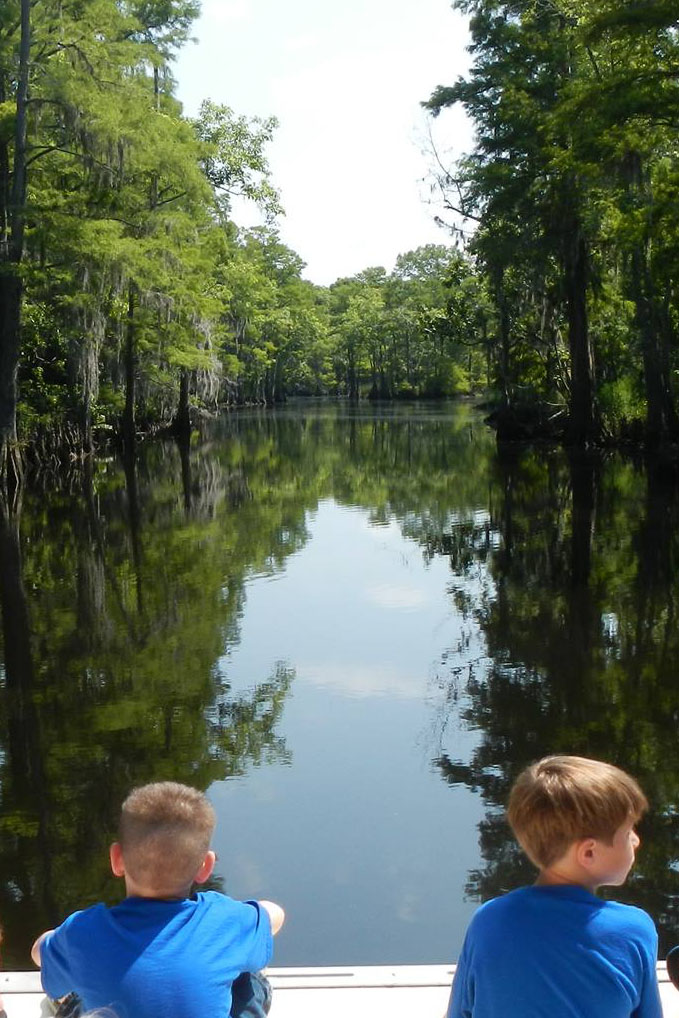 Volunteering
Check for current opportunities.
There are many way to help the Big Thicket National Preserve by becoming a member of BTA or by volunteering your time and talents. If you'd like to help, please fill out the information below.
"Volunteering is my way of giving back to the community I have called home for almost 30 years. As an environmental advocate, I have found BTA to be a powerful vehicle for spreading the word about conservation in Southeast Texas." Volunteer Micah Leigh
For more than 50 years the Big Thicket Association has worked to advocate, educate, and inspire the public of the values of the Big Thicket National Preserve and other conservation sites of Southeast Texas. We operate a 45-foot covered pontoon boat, the Ivory Bill, to provide students a unique "floating classroom." With generous community support, this free outdoor learning experience focuses on aquatic ecology and water quality monitoring and has been shared with over 5,370 students. We invite you to come enjoy this experience and serve your community to promote the value of our local history, history, culture, lands and waters.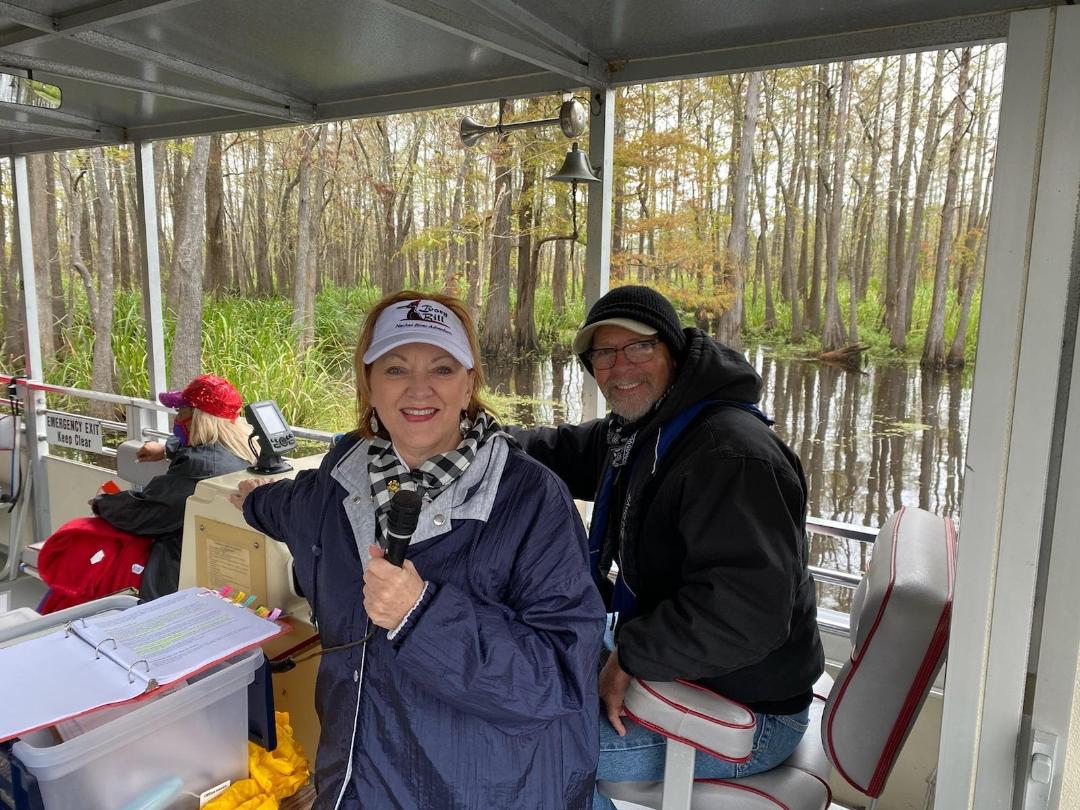 Volunteers Interpreter Micah Leigh and Captain Tim Wynkoop aboard the Ivory Bill.
The Ivory Bill journey take guests into the backwaters and cypress-tupelo swamp of Ten-Mile Bayou on the Neches River, part of the Big Thicket National Preserve. Public trips and private charters are also offered to the public by online registration. Interested in volunteering for the Neches River Adventures Program or other opportunities?
Print our Volunteer Form here and become a VOLUNTEER.
For more information visit our website: Big Thicket Association and our Facebook page.
Become a MEMBER as well!
Contact the Big Thicket Association at (409) 790-5399 (Office), or Email: director@bigthicket.org
Big Thicket Association 700 North Street, Suite 79 Beaumont, TX 77701